The Ultimate Smoothie
This smoothie recipe packs all the anti-inflammatory punch and will keep you satiated well into lunchtime – perfect for the busiest of schedules!
By Neil Bridgeman
Nov 14, 2021 • 5 min read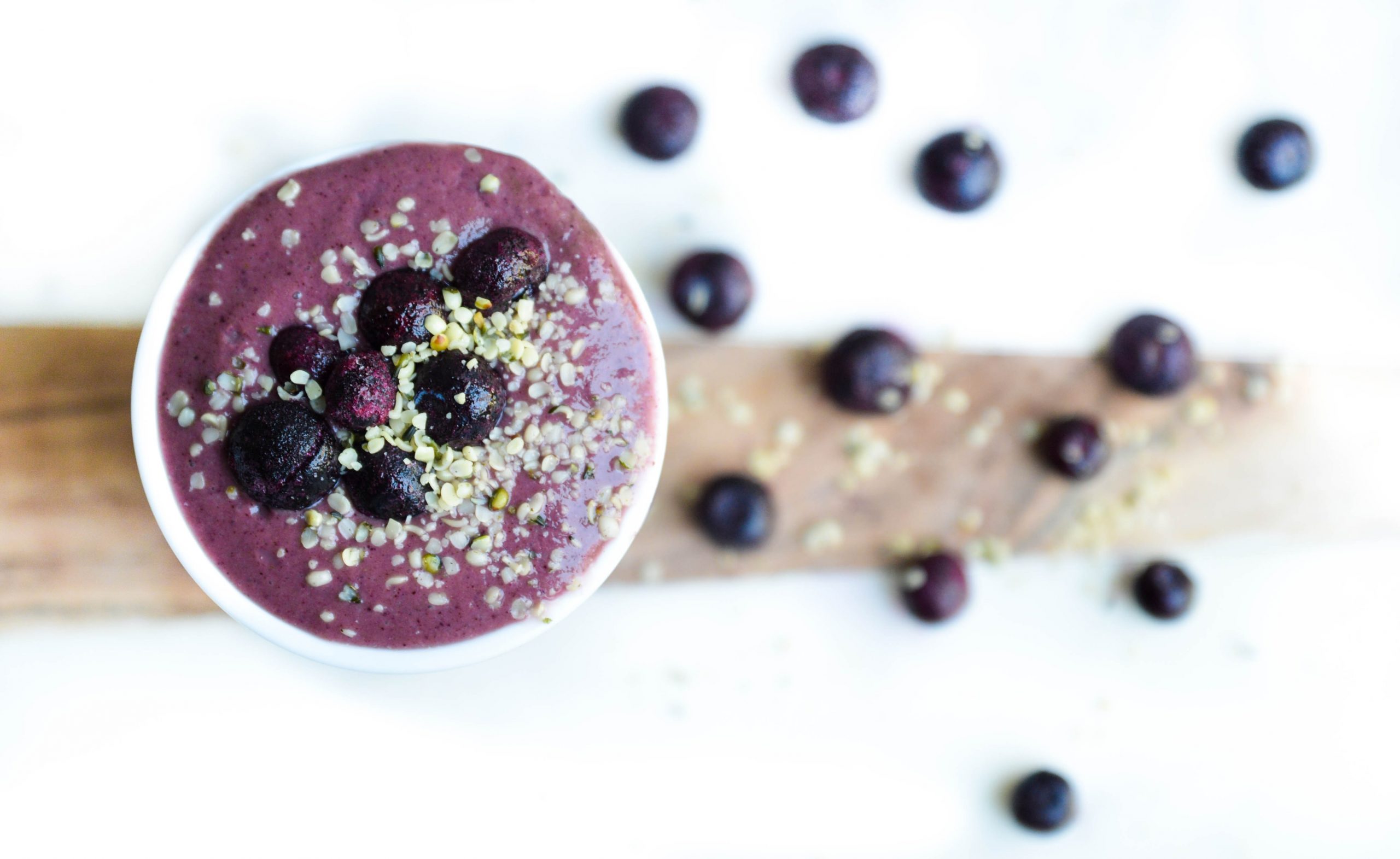 This is such a versatile base recipe for your morning smoothie and you can choose to mix up the types of green leafy vegetables each time, perhaps starting with spinach (which tends to be relatively tasteless), progressing to more adventurous greens like kale, cavelo nero, parsley or swiss chard as your palette develops. Feel free to mix up the berries – raspberries, blackberries and wild blueberries tend to be the most nutritionally dense. The key to the smooth texture is the avocado and the frozen berries. The flax oil is high in omega-3 and naturally anti-inflammatory as are the ginger and turmeric. The addition of cinnamon helps to balance blood sugar and the broccoli sprouts support improved liver detoxification. What a powerhouse way to start the day!
INGREDIENTS
2 – 3 cups of chopped green, leafy vegetable like spinach, kale, cavelo nero, swiss chard

1/4 medium avocado

1 cup frozen berries like raspberries, blackberries and wild blueberries

1/2 medium banana (optional)

1 cup unsweetened nut milk

1 tsp flax oil

1 tbsp mixed seeds like sesame, pumpkin, flax, sunflower

2 scoop organic plant based protein powder (unflavoured)

3cm chunk of ginger

3cm fresh turmeric root

1/2 cup of broccoli sprouts

1 tsp acai berry powder

1 tsp cinnamon powder

Water as needed
METHOD
Whack all of the ingredients into a nutri-bullet or food processor, blend until smooth, consume immediately or throughout the morning. Garnish with a dash of hemp heart seeds and a few berries.