Omelette With Feta And Wilted Greens
Often touted as Nature's multivitamin, eggs are a great source of protein, fats and micronutrients which can help keep you feeling full and satisfied throughout the day. 
By Neil Bridgeman
May 1 2023 • 2 min read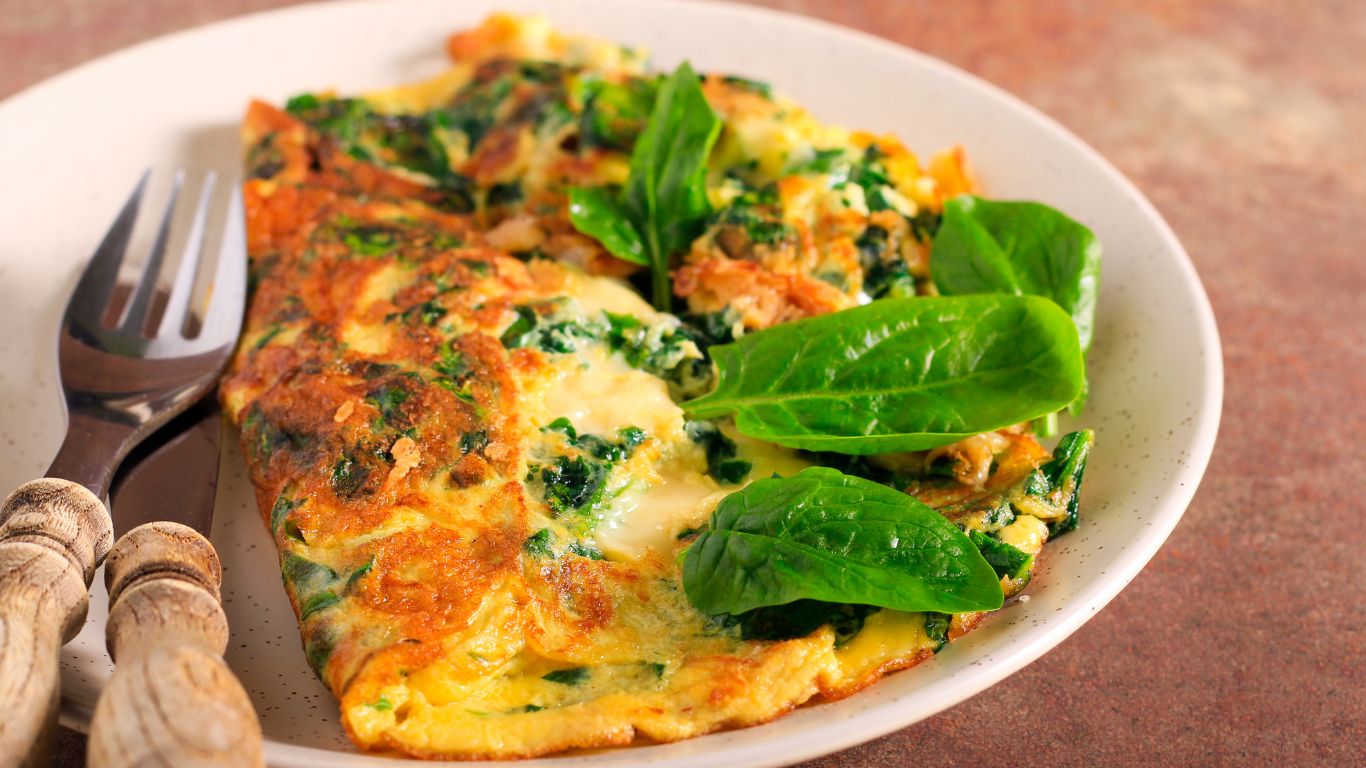 This omelette is a great source of protein from the eggs and feta cheese, which can help keep you feeling full and satisfied. The mixed greens provide a variety of vitamins and minerals, such as vitamin K, vitamin C, folate, and potassium.
INGREDIENTS
3 large eggs
1 tbsp olive oil
2 cups mixed greens (spinach, kale, arugula, or any other leafy greens)
1/4 cup crumbled feta cheese
Salt and pepper to taste
METHOD
Crack the eggs into a small mixing bowl and whisk them together with a fork. Add salt and pepper to taste and set aside.
Heat a non-stick pan over medium heat and add the olive oil.
Once the oil is hot, add the mixed greens and sauté until they are wilted, about 2-3 minutes.
Pour the eggs over the greens and let them cook for about 2 minutes or until the bottom is set.
Sprinkle the crumbled feta cheese over half of the omelette and use a spatula to fold the other half over the cheese.
Let the omelette cook for another minute or until the cheese is melted and the eggs are fully cooked.
Use a spatula to slide the omelet onto a plate and serve.