Homemade Granola
Making your own granola at home is a great way to avoid added and unnecessary processed sugars often found in store-bought granola.
By Neil Bridgeman
May 1, 2023 • 5 min read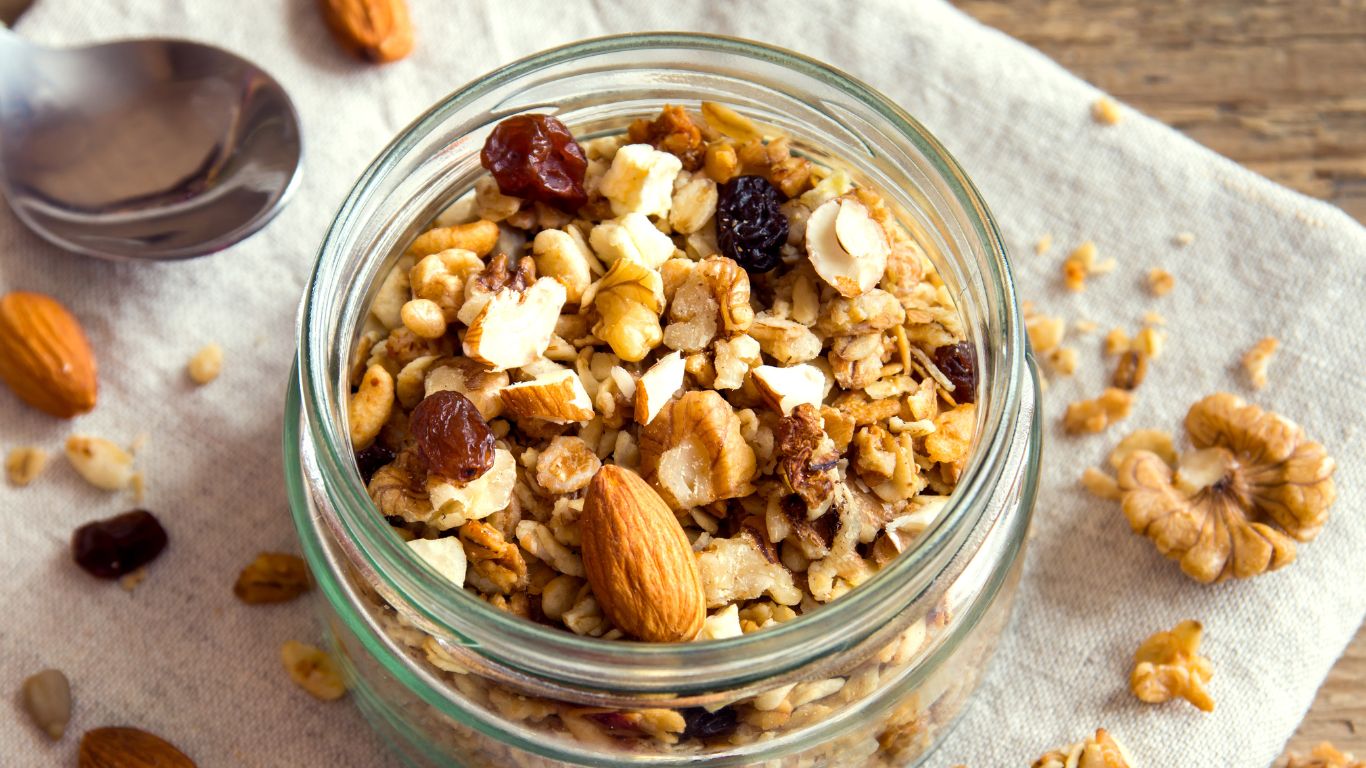 Making your own granola at home is a great way to avoid unnecessary added sugars that are often found in store-bought granola. By using wholesome ingredients like oats, nuts, coconut, and (a little) maple syrup, you can create a delicious and nutritious breakfast or snack that's free from artificial flavours, colours, and preservatives. Plus, making your own granola allows you to customise the flavours and textures to your liking, so you can create a blend that truly satisfies your taste buds.
INGREDIENTS
3 cups rolled oats (make sure they're certified gluten-free if needed)
1 cup chopped nuts (almonds, walnuts, pecans, or a mix)
1 cup unsweetened shredded coconut
1/4 cup coconut oil, melted
1 tsp ground cinnamon
1/4 tsp sea salt
1/2 cup dried fruit (raisins, cranberries, cherries, or a mix)
METHOD
Preheat your oven to 150°C and line a large baking sheet with parchment paper.
In a large mixing bowl, combine the rolled oats, chopped nuts, and shredded coconut.
In a separate mixing bowl, whisk together melted coconut oil, cinnamon, and sea salt.
Pour the wet mixture over the dry mixture and stir until everything is well coated.
Spread the mixture out evenly onto the prepared baking sheet.
Bake for 25-30 minutes, stirring halfway through, until the granola is golden brown and crispy.
Remove from the oven and let cool completely.
Once cool, stir in the dried fruit.
Store the granola in an airtight container at room temperature for up to two weeks.
SERVING SUGGESTIONS
Enjoy the granola with your favourite non-dairy milk or yogurt and fresh fruit.
Sprinkle it over a smoothie bowl for some crunch.
Grab a handful for a quick and satisfying snack on-the-go.