Chilli Smashed Avo on Seeded 'Bread' with Beetroot Salad
A perennial favourite for brunch or lunch, smashed avocado on toast is always a quick and easy option. Updated here with a simple beet salad and gluten free seeded bread. 
By Neil Bridgeman
Aug 16, 2022 • 2 min read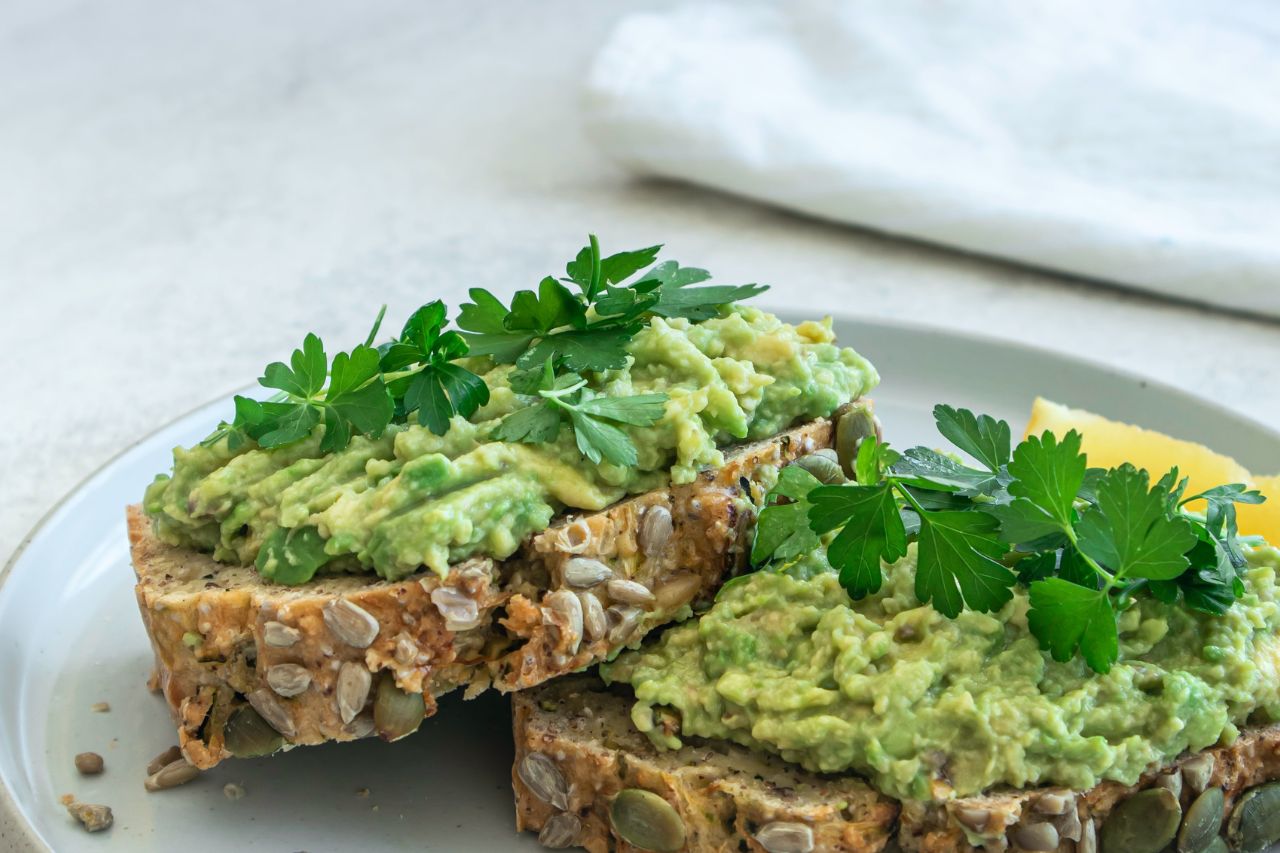 Avocados are an incredible source of vitamin C, E, K, as well as several B vitamins, magnesium, and potassium. They also provide lutein, beta-carotene (think 20/20 vision) plus a healthy dose of omega-3 fatty acids. Need I say more…? Well actually, I could wax lyrical about about trusty beet too. This rich, earthy vegetable contains all the right supporting nutrients to upregulate nitric oxide production (important for cardiovascular health) as well as healthy doses of betaine which help support antioxidant production.
Prep time: 10 mins⁠
Cooking time: 2 – 3 mins
Serves 1
INGREDIENTS
1 or 2 slices seeded gluten free bread

1/2 avocado 

Pinch of chilli flakes to taste

Squeeze of lemon to taste 

1 cup of fresh beets shredded

1 cup kale chopped

Lemon and extra virgin olive oil to dress 

Salt and pepper to taste
METHOD
In a small mixing bowl, add the avocado, chilli and lemon. Using a fork, mash the avocado until soft and spreadable. Set to one side.

In another small mixing bowl, shred the fresh beetroot with a mandolin or finely slice/julienne depending on your preference. Fine chop the kale and add to the beets. Dress with a simple lemon and olive oil vinaigrette and salt and pepper to taste. Set aside until ready to plate up

Warm the slices of gluten free seeded 'bread' in the oven or simply pop into the toaster

Spread the avocado on the seeded 'bread' and top with the beet and kale salad. The toasted 'bread' should slightly warm the salad mix