Chia Seed Overnight 'Oats'
It's time to mix up your breakfast beyond morning porridge or toast? Why not give these chia seed overnight 'oats' a go?
By Neil Bridgeman
Aug 16, 2022 • 2 min read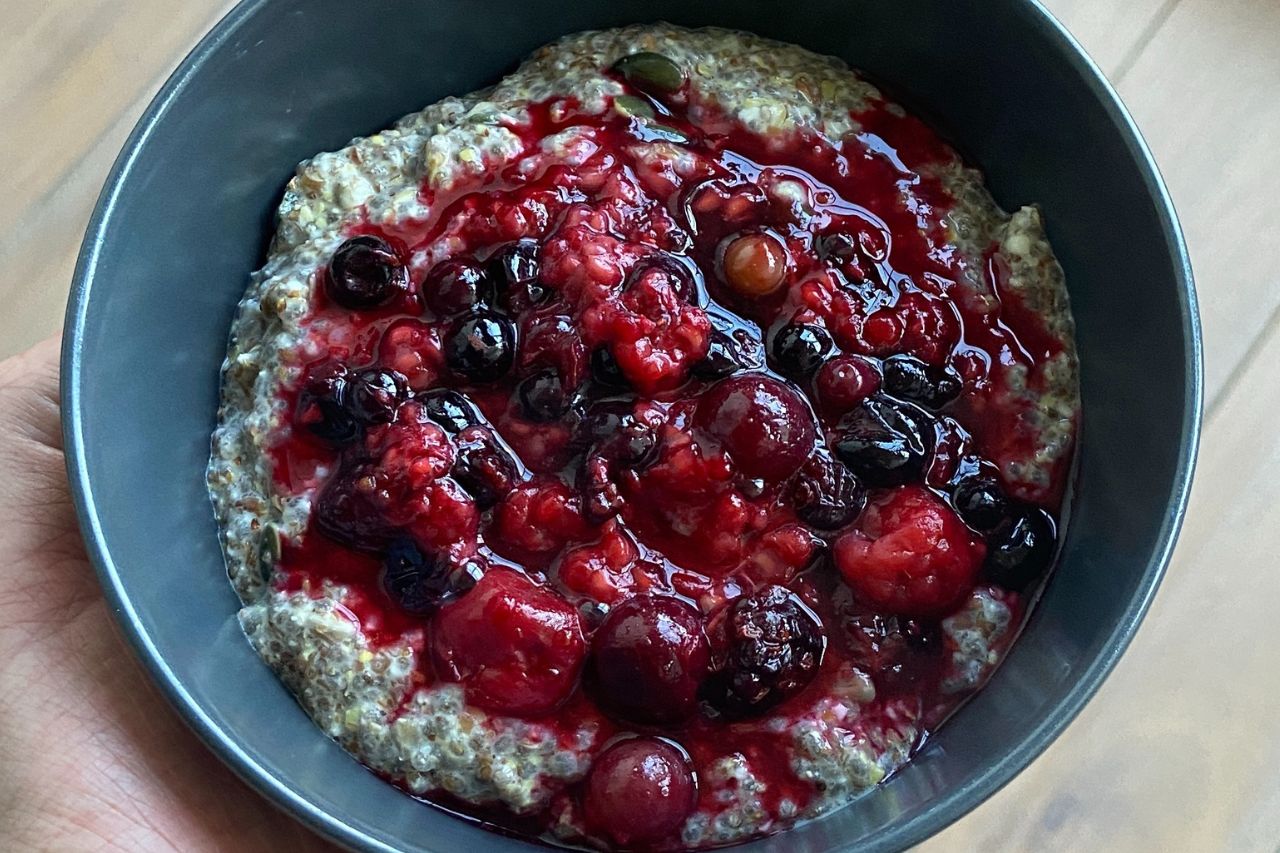 Chia seeds are supercharged with anti-inflammatory omega-3s, plenty of fibre to get things moving and a great source of calcium and manganese – both crucial to optimum bone health!
Prep time: 5 mins⁠
Cooking time: None
Serves 1
INGREDIENTS
2-3 tbsp chia seeds

1 tbsp mixed seeds

1 tbsp milled flax seeds

1/2 cup nut milk

0.5 cup frozen berries

1 tsp cinnamon

Plant-based yoghurt to garnish

Water as needed
METHOD
Put the chia and seeds into a small mixing bowl
Add the nut milk and enough water (usually the same amount as the almond milk, but it depends)
Stir/whisk up and allow to sit for a few minutes. The chia and seeds will start to absorb the liquid
Add more liquid to ensure the consistency isn't too dry but also not too wet – it takes a bit of testing to figure out your own preference
Cover and place in the fridge, allow to set overnight
In the morning, to serve, spoon out into a bowl
In a small saucepan, add the frozen berries, some cinnamon and a small amount of water, bring to a simmer in order to soften the berries

 

Spoon the berry mix over the chia mix and add a dollop of yoghurt