Cauliflower 'Steak' with Easy Coleslaw
The humble cauliflower is a powerhouse of nutrients, plant-based protein and tastes great! In this recipe, thick slices are roasted to perfection!
By Neil Bridgeman
Aug 16, 2022 • 2 min read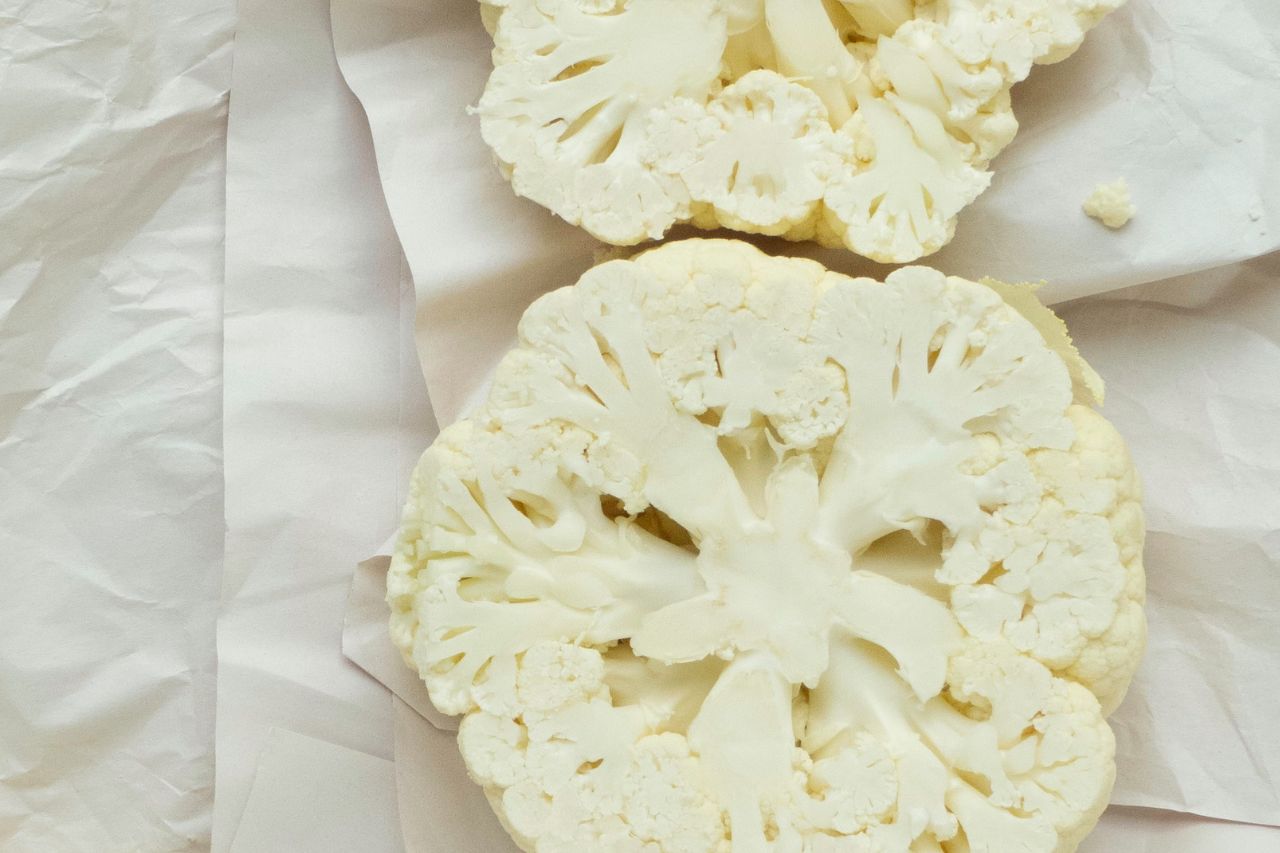 Alongside all the benefits of the cauliflower, the red cabbage and fennel for the slaw are high in plant-based protein, vitamin C as well as K, magnesium, not to mention a number of phytonutrients that play key roles in the liver detoxification process.
Prep time: 15 mins⁠
Cooking time: 20 – 30 mins
Serves 1
INGREDIENTS
1 small to medium cauliflower head

1 tbsp of harissa

Salt and pepper to season 

1 tbsp of extra virgin olive oil

1/2 fennel bulb cups finely sliced

1 cup shredded red cabbage

1/2 large lemon zested and juiced

1 tbsp extra virgin olive oil

1 tbsp tahini

1 clove of garlic
METHOD
Preheat the oven to 200C

Wash the cauliflower head, trim the outer leaves and cut off the bottom of the main stalk

Cut the head into 2cm thick slices. The slices from the outer part of the head will fall into pieces, that's fine, just keep them and roast them alongside the intact slices and use as needed in salads or as a side dish for other meals

You'll likely have one or two intact slices from the cauliflower head – liberally coat the cauliflower 'steaks' with the harissa and olive oil and season with the salt and pepper

In medium size roasting dish, arrange the cauliflower and place in the oven and roast for 20 – 30 mins

To prepare the easy coleslaw, finely shred the red cabbage and fennel using either a mandoline or a grater. If neither is available, then finely slice with a sharp knife. Add to a mixing bowl

Now get started on the vinaigrette by peeling and crushing the garlic. Allow it to sit for 10 minutes after crushing it to allow the allicin to release – this is garlic's powerful active compound

In a small bowl, add the lemon juice, olive oil, garlic as well as tahini. Using a small hand whisk or fork, combine the ingredients until they thicken into a dressing. You may need to add some water to ensure it's a runny consistency.

Add the vinaigrette to the salad bowl and dressing liberally

Serve the cauliflower steak alongside the coleslaw