Cacao Energy Protein Balls
These cacao energy protein balls make a great mid-morning or mid-afternoon snack or pre/post-workout fuel.
By Neil Bridgeman
May 1 2023 • 2 min read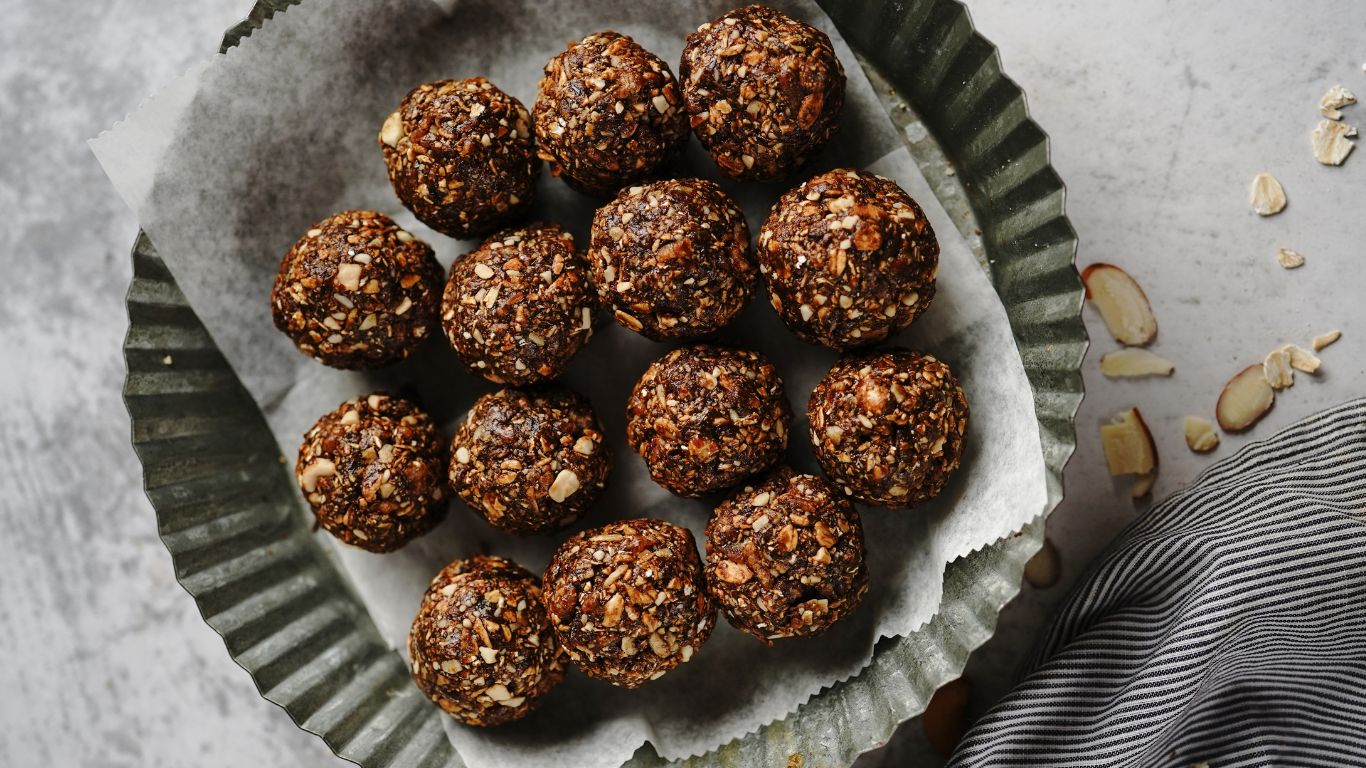 These cacao energy protein balls are a great healthy snack option as they are packed with nutrients and energy-boosting ingredients. Cacao powder is high in antioxidants, magnesium, iron, and gut-loving polyphenols while chia seeds and hemp seeds provide healthy fats and protein. Dates provide natural sweetness and fibre, while almonds offer an excellent source of healthy fats and vitamin E. Adding vegan protein powder makes these balls a great post-workout snack to help with muscle recovery and growth. Overall, these energy balls are a great way to satisfy your sweet tooth while also fuelling your body with healthy nutrients.
INGREDIENTS
 1 cup pitted dates
1/2 cup raw almonds
1/4 cup raw cacao powder
2 tablespoons chia seeds
1 tablespoon hemp seeds
1 teaspoon vanilla extract
1-2 scoops vegan protein powder
1-2 tablespoons water (if needed to adjust consistency)
Unsweetened shredded coconut, for rolling (optional)
METHOD
In a food processor, blend the dates and almonds until a sticky dough forms.
Add the cacao powder, chia seeds, hemp seeds, vanilla extract and protein powder if using and blend again until well combined.
If the mixture is too dry, add water a tablespoon at a time until the mixture comes together and can be rolled into balls.
Roll the mixture into balls using your hands.
If desired, roll the balls in unsweetened shredded coconut.
Store the balls in an airtight container in the fridge for up to a week.
Optional Add-ins:
1 tablespoon maca powder for an extra energy boost
1 tablespoon almond nut butter for added creaminess