Beetroot Hummus
This riff on hummus includes circulation boosting beetroot and is an excellent change-up to your regular mid-morning or mid-afternoon snack.
By Neil Bridgeman
May 1 2023 • 2 min read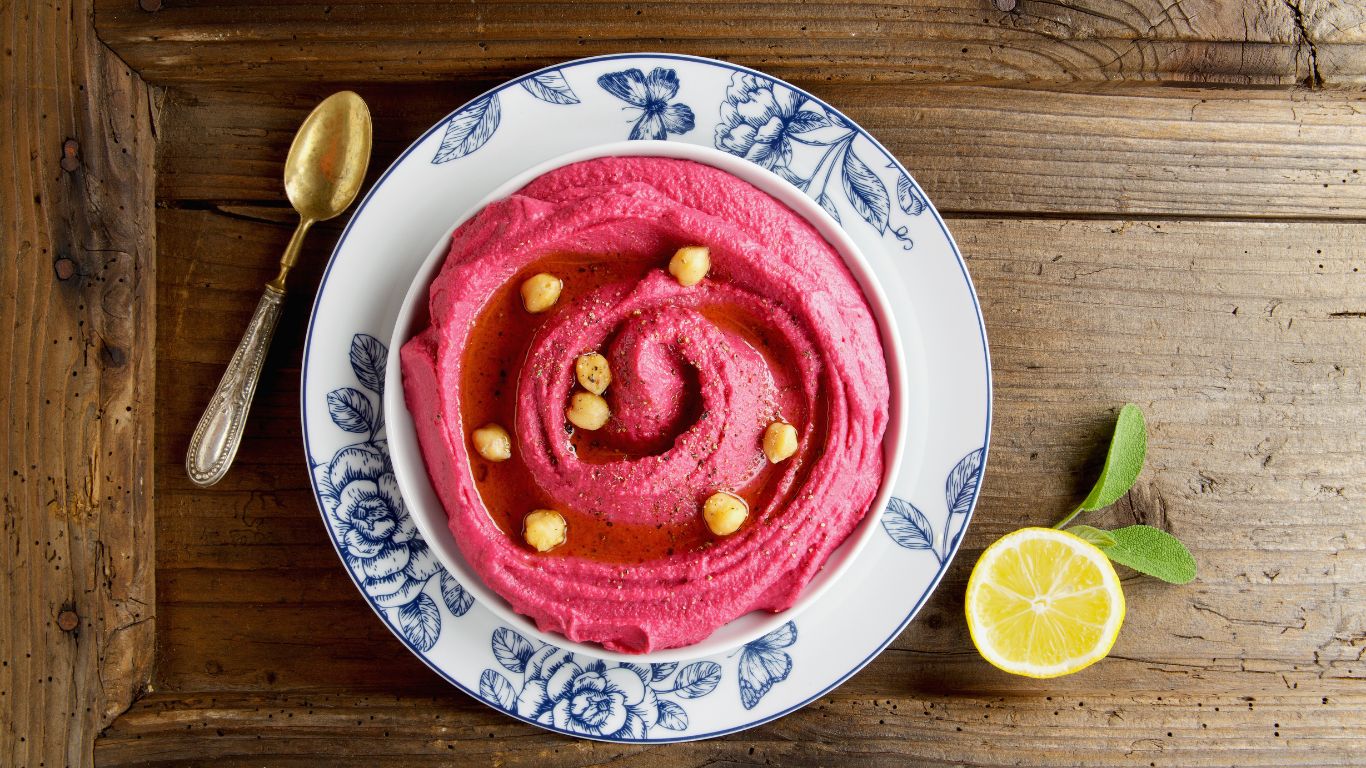 Beetroot is a great source of antioxidants and anti-inflammatory compounds, as well as being high in fibre, folate, and potassium as well as circulation-boosting nitric oxide. Chickpeas are also a great source of protein, fibre, and healthy carbohydrates. Together, they create a healthy and delicious snack that can help improve digestion and lower inflammation.
INGREDIENTS
1 medium-sized red beetroot, peeled
1 can of chickpeas, drained and rinsed
2 cloves of garlic, minced
1/4 cup of tahini
1/4 cup of lemon juice
1/4 cup of extra-virgin olive oil
Salt and pepper to taste
Water as needed
METHOD
Cut the peeled beetroot into small chunks and set aside.
In a food processor, add the chickpeas, minced garlic, tahini, lemon juice, and olive oil. Blend until smooth.
Add the chunks of beetroot and continue blending until the mixture is well combined.
If the hummus is too thick, add water a tablespoon at a time until it reaches the desired consistency.
Season with salt and pepper to taste.
Transfer the beetroot hummus to a serving bowl and drizzle with a little bit of olive oil. Serve with homemade seeded thins.