Kale, Brussels Sprout, Lemon and Walnut Salad
A lively salad which keeps well in the fridge for at least a couple of days. It's a great one to make in large batches and add to lunches and dinners as needed.
By Neil Bridgeman
Jan 12, 2021 • 5 min read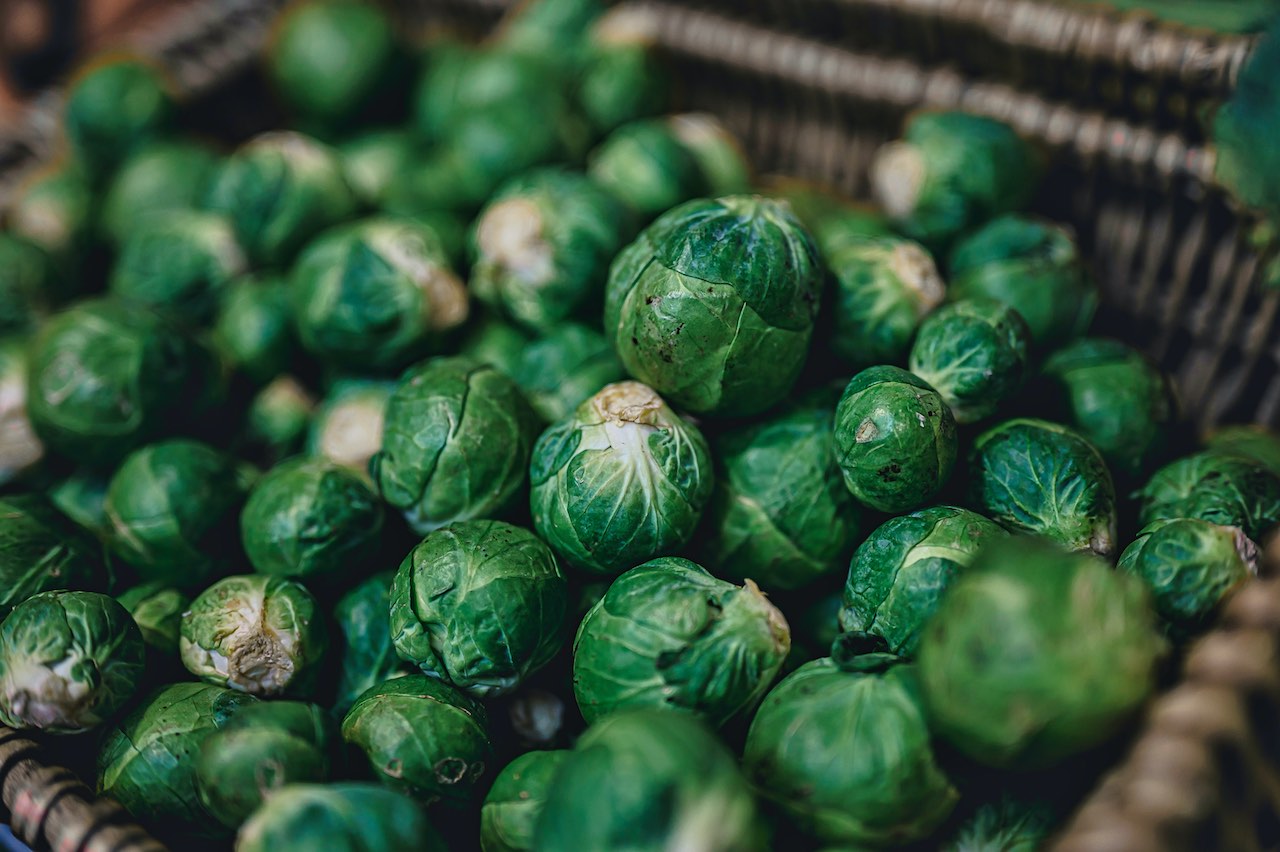 While many recoil at the thought of uncooked sprouts, I say give them a try, especially when paired with a zesty lemon vinaigrette – the two flavours harmonised beautifully. It goes without saying that the combination of the kale as well sprouts in this salad are enormously supportive for all phases of the liver detoxification process, particularly in the conjugation of hormonal metabolites like oestrogen and cortisol as well as up-regulating our anti-inflammatory pathways. The parmesan is rich in vitamin K2 as well as calcium. In fact, between the kale, tahini and parmesan, this dish delivers a serious hit of daily calcium requirements. 
INGREDIENTS
4 cups finely chopped kale
500g shredded brussels sprouts
1 large lemon zested and juiced
¼ cup crushed walnuts
3 tbsp extra virgin olive oil
2 tbsp tahini
2 cloves of garlic
METHOD
Finely chop the kale so that you have close to 4 cups worth, add to a medium size mixing bowl.
To prepare the brussels sprouts, lop off the ends and remove the first outer layers of leaves. It's mildly tedious work, but worth it in the end. Finely shred the brussels sprouts using either a mandoline or a grater. If neither is available, simply half each sprout to stop them rolling around and then finely slice with a sharp knife. Add to the mixing bowl.
Add the crushed walnuts, grated parmesan to the bowl, mix it all together well.
Now get started on the vinaigrette by peeling and crushing the garlic. Allow it to sit for 10 minutes after crushing it to allow the allicin to release – this is garlic's powerful active compounds.
In a small bowl, add the lemon juice, olive oil, garlic as well as tahini. Using a small hand whisk, combine the ingredients until they thicken into a dressing. You may need to add some water to ensure it's a runny consistency.
Add the vinaigrette to the salad bowl and dressing liberally. Let the salad sit for a couple of hours in the fridge for the flavours to develop before serving.
Serves 3 – 4